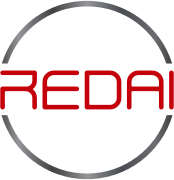 The RedAI app, a single solution for Retail and Horeca suppliers. RedAI enables full automation of in-store execution process and generates real-time results using product recognition based on AI technology.
The brain behind RedAI, a brain that is constantly learning.
We thrive to develop and improve our technology using the most recent developments in the field of deep learning and computer vision,to ensure cutting-edge performance to our clients and help them transform their business.
RedAI learns by collecting a certain number of pictures of SKUs recovered from stores and we teach it to recognize and detect the products under any given circumstance.
We acknowledge that every company has a different set of priorities and different goals they want to achieve. But what all of them have in common is that they aim to improve their in-store execution and need real time view and analysis of data so they could act accordingly on the spot.
This is the reason why RedAI is a solution that adapts to the client's needs. A semi-custom app that focuses on your way of performing tasks.
We let you choose the data you wish to follow and results you want to see by using our product recognition solution.
Digitalization is a trend in every aspect of business: being fully aware of that, REDAI was built to also correlate with other systems reports (SAP, Salesforce, Oracle, IBM, etc.).
To find out more check out our video presentation:
REDAI is the complete digitization of your assets while optimizing expenses and increasing income – A win/win situation brought to you via a powerful and user friendly app.